Smarter
Metering
By integrating sensor technology with Cloud AI and a multi-functional customer-facing app, Waterfall offers a complete solution and a compelling case for investment in smart metering.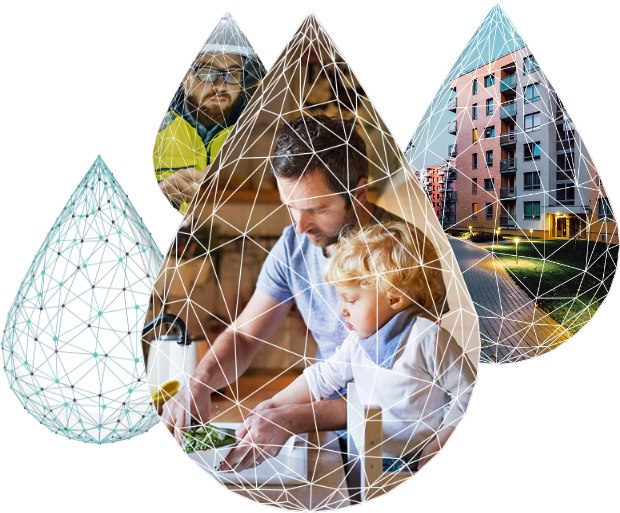 Smarter business. Smarter data. Smarter service.
Waterfall brings truly smart metering above ground, providing accurate data in near-real-time from every household in your network.
The billing grade meter connects to the property's Wi-Fi network but has built in options of LORA WAN or NBIOT as an alternative option for critical data. If the device becomes disconnected, data will be sent daily, to preserve the life span of the battery backup, and include the 15-minute meter reads for the day in one message.
Data is processed and stored in the Cloud using Microsoft Azure, so no on-premise infrastructure is required. Our multiple open APIs can integrate with your backend systems, so that functions including billing can be fully automated.
Easily fitted by a qualified plumber in under an hour, Waterfall starts to transmit data on water pressure, temperature, and flow immediately. This means that in-home leaks can be identified and repaired in the same visit. It also removes the need for costly wireless WAN infrastructure and inconvenient manual meter checks.
By improving billing accuracy and identifying issues so they can be rectified quickly, Waterfall has great potential to improve customer satisfaction and confidence.
The best way to understand what Waterfall can do is to see it in action. Sign up for our one-to-one discovery workshop and meet the design and implementation team, including Steve McCorry, CTO at Creative EC and architect of the Waterfall device.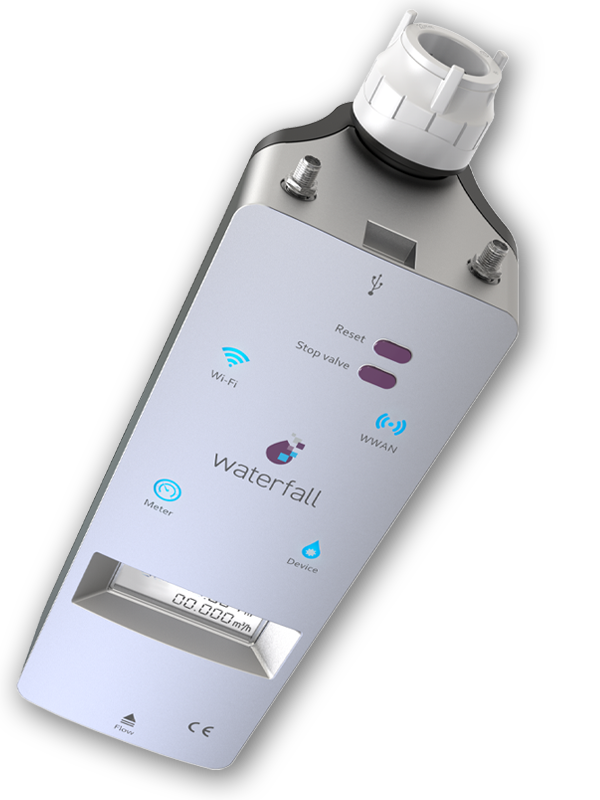 Smarter
Network Management
© 2021 Creative EC Limited. All rights reserved.
Creative EC Limited is a company registered in England and Wales with registration number 11236074 and registered office at 57 Southwark Street, London, England, SE1 1RU.